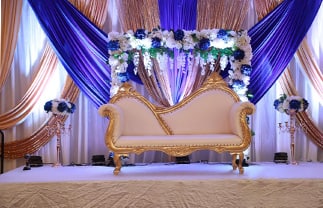 Weddings
A beautiful wedding necessitates the selection of an ideal venue. Blue Diamond Banquet Hall hosts wedding events in such a way that you will remember them for the rest of your life. Our venue's wedding celebrations and functions are planned and managed by professionals to ensure that guests have the time of their lives. It will be an unforgettable experience for you and your guests.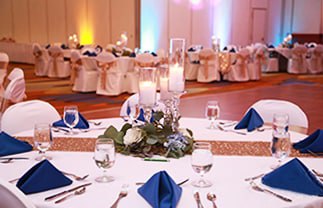 Corporate Events
When hosting a corporate event at Blue Diamond Banquet Hall, we make certain that everything runs smoothly and professionally. Our professional staff plans and manages all event arrangements and oversees every detail to ensure that it adheres to your organization's values. At our venue, you will receive the best customer service, so contact us for an unforgettable event.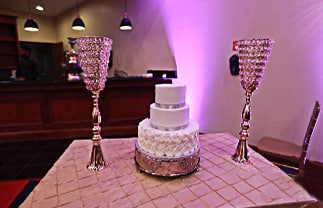 Birthday
Blue Diamond Banquet Hall has hosted birthday parties for people of all ages, from children to adults, so we know how to make the occasion enjoyable and memorable. We have several innovative ideas to make your birthday celebration enjoyable and entertaining, ensuring that it is full of joy and memories. You will surely have the best and most unforgettable experience at our venue.
The moments of our lives are memorable. Through our Banquet Hall, you can make each moment magical.
We host your happy memories
Making your dreams a reality
About Us
We plan and design ceremonies in such a way that they fascinate people's imaginations.
Since its inception in 2010, the Blue Diamond Banquet Hall has become one of Indianapolis' best venues. Our Banquet Hall is a fantastic venue with excellent facilities and services. The setup we have planned for you will make the event unique and memorable. With years of experience, our management and staff make sure that the events surpass the clients' expectations.
We all enjoy celebrating special occasions with our families and friends so they are memorable, and we all want the best location to host such occasions. At our banquet hall, we make sure that our customers have a blast, as there are no better facilities or services you could ever ask for.
Let us create a memorable celebration for you!






What We offer
As event planners, we offer a wide range of services for creating an event that meets the needs of all of our clients. Our staff ensures that all services are performed correctly so that your guests can relax and enjoy the event.