TV Screen + Projector Screen
Live Streaming, 360 Video Booth & 360 Photo Booth
Stage Light & Morning Headlight
High Ceilings & Big Parking Lot
We celebrate your special day in a very special way
Be it a wedding, wedding functions, reception ceremonies, anniversaries, corporate events, birthdays, or any other special occasions Blue Diamond Banquet Hall is one of the best choices to host these types of events. We understand that events are a very special day in everyone's life, where many memories are made that will last a lifetime. With our wide range of services, we are always on the lookout for ways to meet our clients' needs so that they can fully enjoy the occasion. Our staff is very professional, and they take care of all the amenities and arrangements to ensure that everything runs smoothly during the event. Our venue is complete with all the modern amenities and technologies that will make your special day a memorable one. We guarantee hosting your event at Blue Diamond Banquet Hall will be one of your best decisions.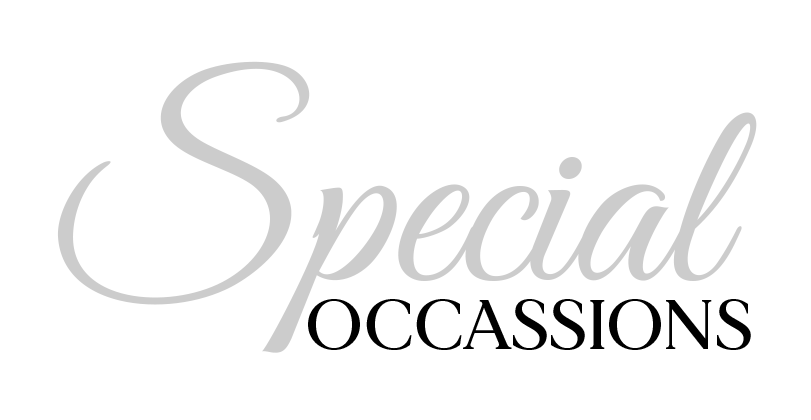 A wedding is one of the happiest and most special occasions in a couple's life. During this time, every parent hopes that all of the arrangements are completed correctly and that the wedding functions go smoothly. Wedding couples simply want their most important day to be unforgettable and unique, with lasting memories.
So don't worry, all of your dreams will come true at our banquet hall. It is a fantastic venue that hosts wedding receptions and ceremonies in a very organized manner. We have come up with numerous ideas to make your wedding reception enjoyable and memorable. We make certain that your guests have a great time on your big day.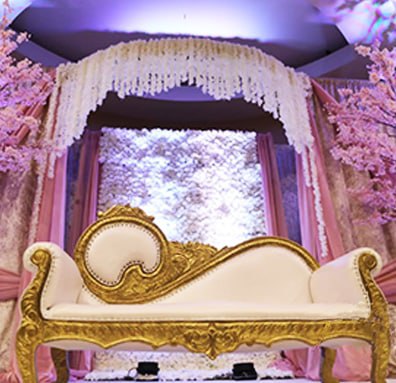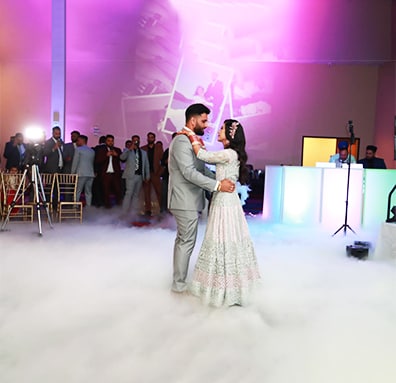 Following the completion of the marriage ceremony, the wedding reception is the next function. It is a very special occasion because it is the couple's first time as a married couple receiving love and blessing from friends and family. If you're looking for a wedding reception venue, our banquet hall is the best option for creating memories that will last a lifetime. We will treat your guests with warmth so that they can enjoy and feel at ease.
Choosing our venue is the ideal choice if you want a unique birthday party theme. We know how to accommodate birthday parties for children, adults, and the elderly. We provide a variety of services such as catering, lighting, decorations, and DJ setups. You can also share your thoughts on how to make the event more enjoyable and wonderful. We have many creative ideas to ensure that the children have a great time on their birthday.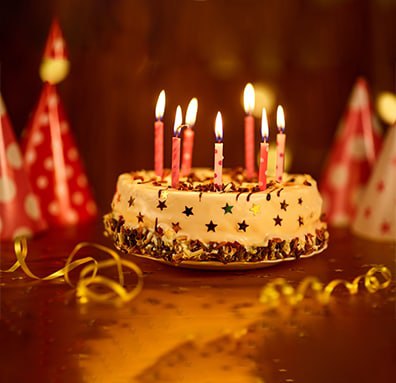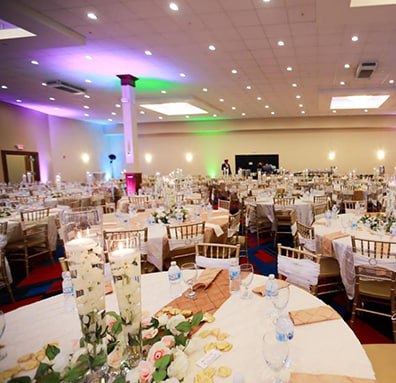 Our lives are enriched by anniversaries, which remind us of significant events and memories. Among these events are a wedding, a birthday, or any other significant remembrance important to us. Consider our venue if you are looking to have a big and grand anniversary party. You are guaranteed to have the best time of your life, a memory that you will cherish forever.
Companies organize corporate events for their staff and clients, and for that they require a suitable venue. We host corporate events at Blue Diamond Banquet Hall that meet all of your company's needs. Our staff members are very friendly and will take care of all of your needs. We provide high-quality food and arrangements that will provide the best possible treatment for your employees.
When you contact Blue Diamond Banquet Hall, our specialists will learn about your goals and assist you in selecting the best venue for your event.